Meet 'Plan for the Villages' – PLAVIO – from Lira, Uganda!
Past
Having witnessed untold Health, Education, Economic and Social problems faced by the elderly, by orphans and widows, the youth, persons with disabilities, school drop outs and teenage mothers suffering from the 'Lord's Resistance Army Rebels'-conflict in Northern Uganda, a need to come up with an initiative that would respond directly to those challenges arose. Together with Listen First Uganda, PLAVIO supports communities since 2018.
Present
Listen to Aye Molly how the Pad Project supports adolscent girls and women to guard their dignity and bodily integrity, promoting free speech, listening and exchange. Moving the topic of menstrual health out of the shadows. Moving one step closer to gender equality.
Future
PLAVIO focuses on contributions in three key areas:
Peace building and violence reduction, including domestic violence, communal violence, gender based violence, and violent extremism
Community development, including education, health, economic equality and prosperity
Civic leadership, including advocacy for issues of good governance, human rights, the rule of law, and community engagement in Uganda and beyond

'We believe in the power of listening and skills development to increase understanding, respect and cooperation, allowing for the establishment of vibrant, prosperous, and safe communities. We work with local partners, communities, governments and international agencies to address the challenges the world faces today.'
Augustine K. B. Okello, PLAVIO Uganda
PLAVIO envisions a transformed and economically empowered community that understands. PLAVIO aims for resilience, excellence and dedication in the shared effort of restoring hopeful personal lives and community engagements.
---
Voice from the Ground: Monica (Tailoring Skills Training Graduate, Cohort IV 2022)
We bring to you story of Monica, 17 years of age. Monica comes from a family of 7 children and she happens to be the first born in the family. PLAVIO Uganda staff met Monica when she was hawking – selling locally made pan-cakes in the rural local market in Kwania District – one of the districts in Lango sub region in Northern Uganda. She left school in Primary grade six. 'I had to do what I was doing to help feed the family as I am the only staying with my mother and other siblings. I could not see my mother suffering with feeding us yet I always wanted to help. I desired vocational skills training if it could help me in helping our mother' exclaimed Monica. PLAVIO Uganda identified Monica and enrolled her in the 2022 cohort IV tailoring skills training class project under the Girls inspire project of The Common Wealth of Learning Canada. Monica graduated and was awarded certificate of completion in Fashion and Designing. 'I am so happy on this day for what God has done in my life, for giving me a chance to acquire tailoring skills and getting a sewing machine for myself. Secondly I want to thank PLAVIO Uganda and The Common Wealth of Learning Canada for every support they rendered to me during the whole six months of my training – something which I was not expecting but it really happened. My humble request is that there are still many girls out there with the same problem like mine – others in so alarming state that needs early intervention. I thank PLAVIO Uganda for identifying me and supporting me through this project' concluded Monica. PLAVIO Uganda implements health and social protection programs in the Lango region of Northern Uganda, including tailoring skills training for teen mothers and school drop outs such as where Monica was a beneficiary.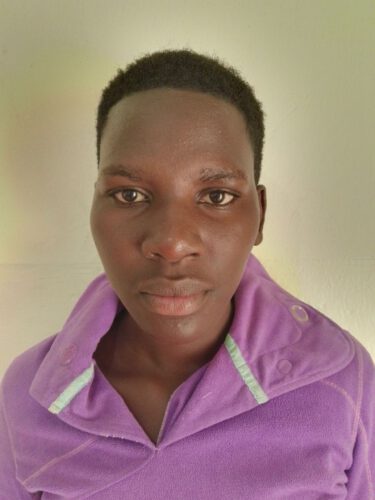 If you believe in these very critical community development aspects and you are inspired by Monica's story, why not consider supporting our work by donating to PLAVIO Uganda!
Contact
plan4thevillagesorg@gmail.com
www.planforthevillages.org